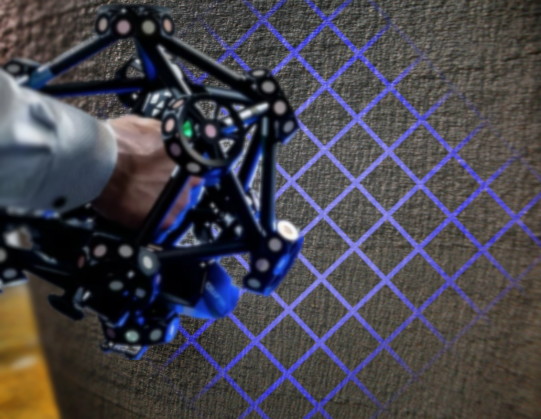 Quality assurance is a vital aspect of any manufacturing process, as it ensures that the parts meet the specifications and standards of the customers and the industry. Additive manufacturing is no different. One of the most effective and efficient ways to achieve quality assurance is by using non-contact 3D scanning technology to ensure dimensional quality control (QC) and print repeatability.
In order to satisfy the exacting demands of dimensional QC, ADDere utilizes a MetraSCAN 3D optical coordinate measuring machine (CMM) when inspecting a printed part. The MetraSCAN 3D is the ideal metrology solution for quality control, quality assurance and part inspection, generating highly accurate dimensional data with any type of component—regardless of part size, metal alloy, finish or complexity. The MetraScan 3D CMM is built in accordance with the globally recognized VDI/VDE 2634 Part 3 standard and ISO 17025 standard.
Why does ADDere use coordinate measuring machines?
Non-contact 3D scanning with an optical CMM has many advantages for quality assurance in manufacturing. CMMs can capture complex geometries and details that are difficult or impossible to measure with traditional methods. Also, it can reduce the time and cost of inspection, as it eliminates the need for physical contact, fixtures or tools, and it can improve the accuracy and consistency of inspection, as it reduces human error and variability.
ADDere uses a 3D optical CMM to ensure the following for our customers' parts: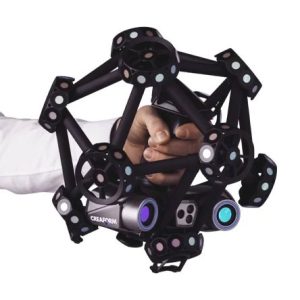 First article inspection: 3D scanning can be used to verify that the first sample of a part matches the design specifications and meets the quality requirements
Dimensional quality inspection: 3D scanning can be used to measure the dimensions of a part and compare them with the nominal values and tolerances
Defect detection: 3D scanning can be used to identify and locate any defects or deviations in a part, such as cracks, dents, scratches or warping
Surface analysis: 3D scanning can be used to evaluate the surface quality of a part, such as roughness, texture, definition and variance
3D scanning with a coordinate measuring machine is a powerful tool for quality assurance in additive manufacturing, as it enables fast, accurate and reliable non-contact inspection of printed parts. By using contactless 3D scanning technology, we can ensure that the parts we print for our customers meet their expectations and demands.
If you have any questions about ADDere's quality control process, please reach out to us. ADDere can print your parts with consistently high-quality results.