THE FUTURE OF MANUFACTURING
How large-scale 3D metal printing benefits the space industry
With ADDere's ability to 3D print in metals like titanium and Inconel – and in large sizes – opens a number of possibilities for the space industry. Processes like multi-stage casting or time-consuming milling can be vastly reduced by using the ADDere laser wire additive manufacturing system. The wire feed metal deposition process can even open up new geometry possibilities.
For instance, complex airframe sections can now be combined and printed as one unit, the ADDere 3D metal printing provides the opportunity to reduce airframe assembly time. Our process also reduces the need for mechanical fastening or bonding needs while removing potential weak points.
Space vehicle power plant manufacturing also stands to benefit from ADDere additive manufacturing. The ability to increase the number of components made from titanium opens the door to higher temperature tolerances and much lower corrosion properties. These attributes are necessary for the harsh environments that aerospace engine parts have to perform in. By printing jet engine components like fan blades, discs and casings, manufacturers can greatly reduce the machining time necessary to finish these precision engine components.
Aerospace components that ADDere can fabricate
If your business is looking to manufacture components for the space industry from superalloys in a fast, cost-effective way, then contact us today. The ADDere large-scale laser-wire additive manufacturing process can print in sizes and materials to fit your business's needs.
do you want to learn more about ADDere's products and services?
What's going on at ADDere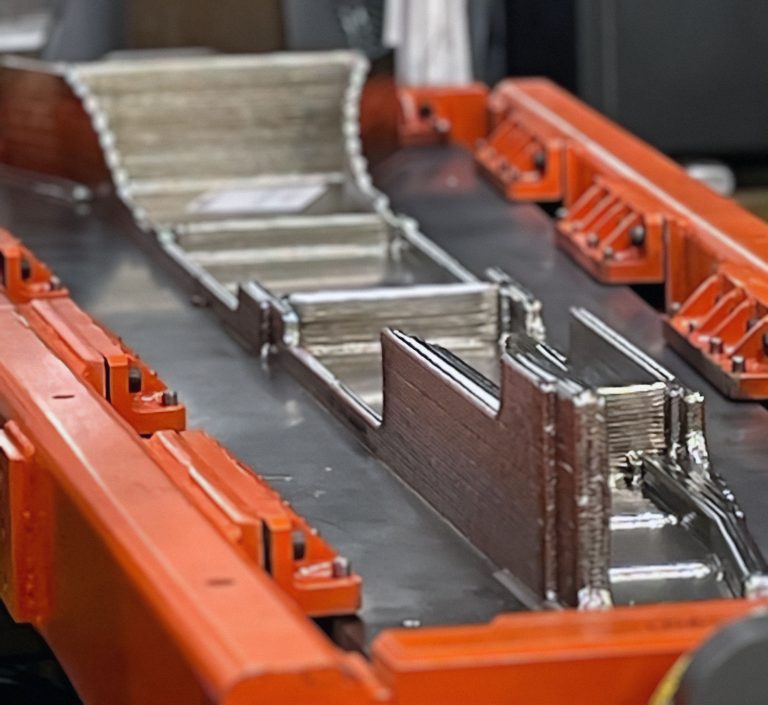 Design for additive manufacturing (DfAM) is the process and method of designing products or components optimized for the additive manufacturing process. ADDere's additive manufacturing process
Continue Reading »