THE FUTURE OF MANUFACTURING
Rocket Thrust Chamber Assembly
ADDere has the unique capability of printing an entire rocket combustion chamber and rocket nozzle as one seamless rocket thrust chamber assembly completely from stainless steel. Producing these components as one seamless part reduces the total part count of the thrust chamber and the chances of a catastrophic failure.
Taking only 20 hours from start to finish for ADDere to print completely in stainless steel, the final rocket thrust chamber assembly has far less complexity and failure points than one traditionally manufactured and assembled from numerous fastened parts. The machined thrust chamber body has a sidewall thickness of 3mm with thicker walls in the combustion chamber.
The ADDere laser wire additive manufacturing system specializes in producing 3D printed large-scale, near-net-shape parts in a variety of metals including Titanium, Inconel, Stainless Steel and other superalloys, as well as most Ferrous-based metals.
ADDere has these additive manufacturing capabilities as well as many more printing capabilities. Contact us today if your business is interested in 3D-printed stainless steel rocket engine components.
Deposition Rate:  4 lbs. per hour
Total Built Time:  20 hours
Material:  Duplex Stainless Steel
Dimensions:  1 meter tall and 1 meter wide
System Used:  ADDere Custom System
do you want to learn more about ADDere's products and services?
What's going on at ADDere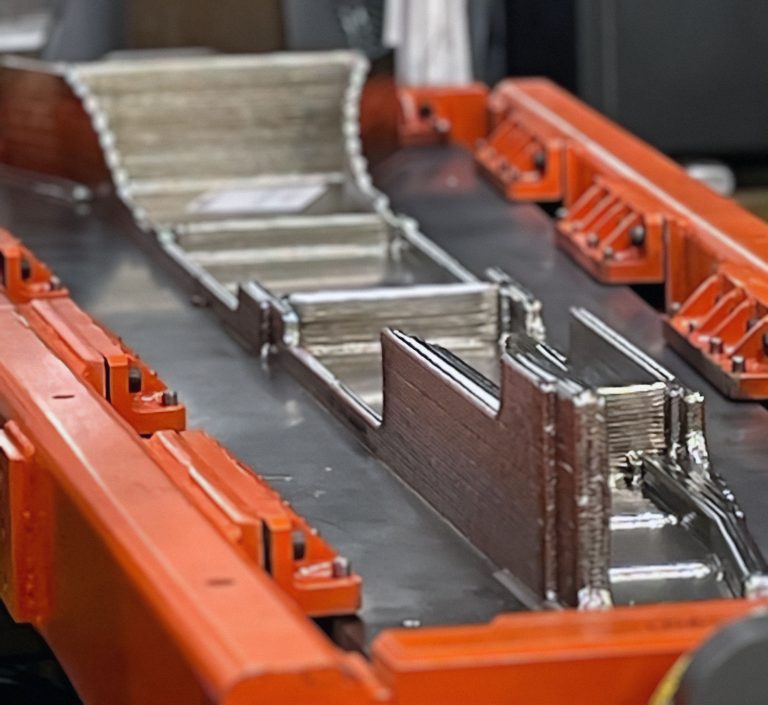 Design for additive manufacturing (DfAM) is the process and method of designing products or components optimized for the additive manufacturing process. ADDere's additive manufacturing process
Continue Reading »