THE FUTURE OF MANUFACTURING
Streamlining Industries with 3d Additive Manufacturing
ADDere Additive Manufacturing offers unheard-of manufacturing efficiencies in a number of industries. Additive manufacturing offers a variety of benefits for markets that see a high level of customization or specialization where conventional manufacturing processes might be stretched to provide the services needed.
The capabilities of ADDere's products and services are to print 3D parts in exotic metals and nickel-based superalloys. Such superalloys include the many grades of Inconel required for high-temperature environments opening up a number of possibilities for achieving complex product design requirements. For instance, large complex components that need to be fabricated in lower quantities than are ideal by conventional processes are an excellent fit for ADDere's systems and services.
Below are the industries where ADDere's solutions have helped our customers, and where we have already seen the greatest potential for impact with our 3D metal additive process.
Whether or not your business works in one of the industries listed above, ADDere has the capacity to provide insight as to the next steps you should take in your manufacturing processes. Contact us today if additive manufacturing is a direction your business needs to go.
Large components operate on their own economies from the high-volume parts made on laser-wire machines. Buying a large-scale additive manufacturing system without testing its abilities can feel like a gamble, especially when there are specialized requirements for the parts to be printed. Sometimes the number of components needed isn't enough to rationalize the purchase of hardware needed to print the smaller runs. Many times it's both.
In either case, ADDere understands the situation and provides metal printing as a service to manufacture these components on our machines. Whether to prove our system's metal additive manufacturing abilities or to run parts without having to invest in 3D printing systems and training, ADDere can print your projects. Learn More…
do you want to learn more about ADDere's products and services?
Best-in-class Printing Performance
From common metals to superalloys
What's going on at ADDere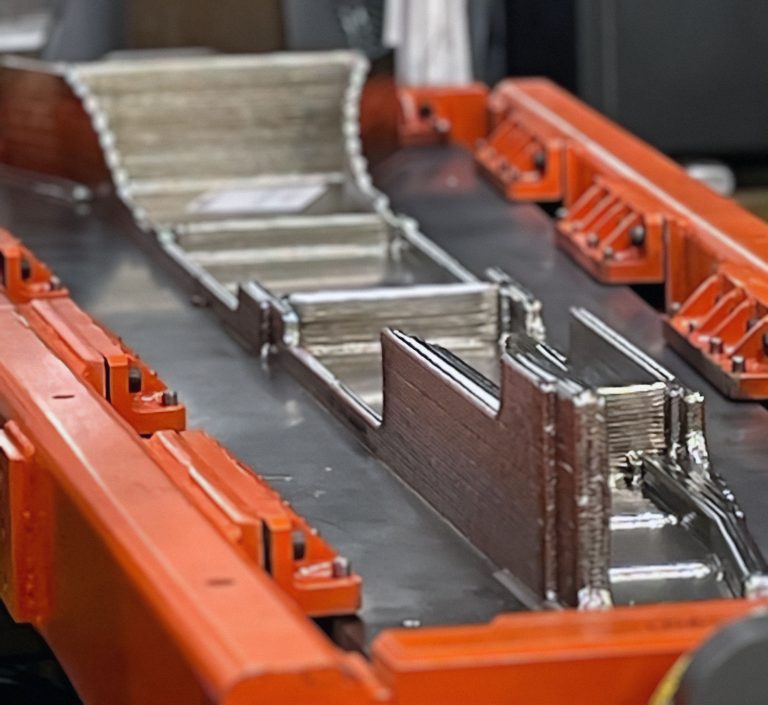 Design for additive manufacturing (DfAM) is the process and method of designing products or components optimized for the additive manufacturing process. ADDere's additive manufacturing process
Continue Reading »