THE FUTURE OF MANUFACTURING
Print complex metallurgy consistently with ADDere
While Duplex Stainless has a variety of upsides, including corrosion resistance, heat transfer and even greater strength to weight than other grades of stainless steel, it also presents certain metallurgical considerations that could make it difficult to work. These characteristics that make Duplex Stainless Steel attractive to the petrochemical, oil & gas, solar and nuclear power industries, also require machining and fabrication processes to be extraordinarily careful.
With the ADDere laser-wire additive manufacturing systems, with its precision laser heating and closed-loop control system, allows for precise heat control across the entire 3D metal print build. This keeps the Duplex Stainless Steel microstructure consistent across the entire additive metal build.
Going with Additive manufacturing in duplex stainless steel also reduces the machining requirements on complex components, reducing cost as well as the issues revolving around the complexities of welding the material.
Typical Applications for Duplex Stainless Steel
Numerous applications make use of shine and corrosion resistance. Plates, bars and tubing can all be made of stainless steel. Cutlery, surgical tools, large appliances, automobile and aerospace frames, construction materials, industrial equipment, water treatment equipment and storage vessels are all examples of these. Having the same biological cleanability as glass, stainless steel is heavily used in pharmaceutical and food processing plants.
ADDere's additive manufacturing can streamline the development and production process of large-scale components made from duplex stainless steel. Contact us today and see if your manufacturing operations can benefit from ADDere's additive manufacturing with duplex stainless steel.
do you want to learn more about ADDere's products and services?
What's going on at ADDere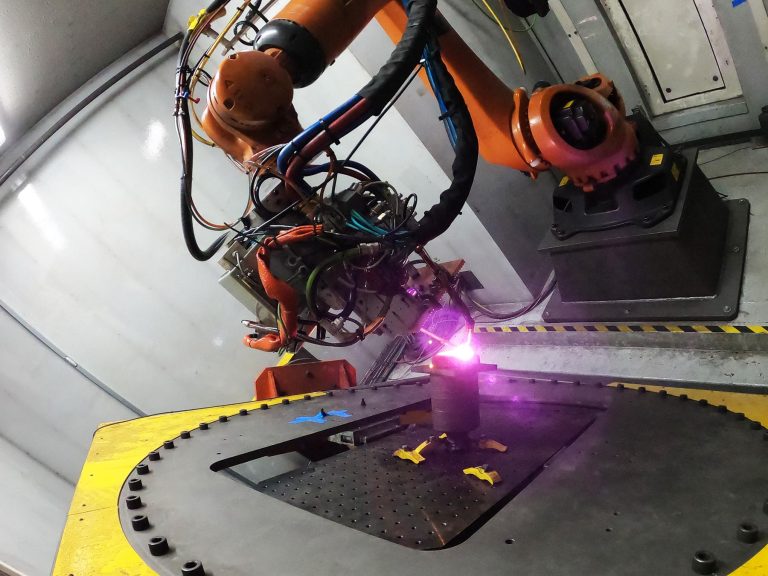 With most of the efforts focused on gantry-based systems, ADDere has started with and continued to pioneer 3D metal printing with industrial robotics-based 5-axis systems.
Continue Reading »