THE FUTURE OF MANUFACTURING
ADDere's large-scale Industrial Additive Manufacturing Solutions
ADDere Additive Manufacturing provides a number of best-in-class metal 3D printing products, from complete enclosed additive systems to just additive engines. ADDere's products are based on clean, safe and reliable laser-wire additive manufacturing (LWAM) technologies that work on a fused metal deposition layering method that produces near net shaped results in the final printed part.
While the process may be simple to visualize, the performance of ADDere's systems and engines lies in the purpose-built hardware and software that imbues the machines with best-in-class performance, safety and reliability. With performance not just in dimensional quality but in solid, repeatable metallurgical performance.
The solutions that ADDere provides make additive manufacturing ideal for highly demanding industries like aerospace, defense, petrochemical and more that require large-scale trustworthy, common and exotic superalloy metal printing.
The ADDere Additive Manufacturing systems consist of the Standard System which is a compact portable system and the Custom System which is ideal for large-scale manufacturing operations. Both systems are offered as enclosed units and in a number of configurations that can best suit your business' manufacturing operations.
Additive Engines & Material Delivery
The ADDere additive engines are compatible with any ABB, KUKA or FANUC robot systems that are either brand new or currently in service. ADDere's systems and engines include hot wire integration which improves deposition rates and metallurgical properties by pre-heating the wire.
The ADDere Runtime Software is a complete package that tracks the progress of the build and all the additive subsystems.
If you have any questions about the additive manufacturing solutions ADDere provides, please contact us today. Our additive experts will answer any questions you might have. 
do you want to learn more about ADDere's products and services?
Best-in-class Printing Performance
From common metals to superalloys
What's going on at ADDere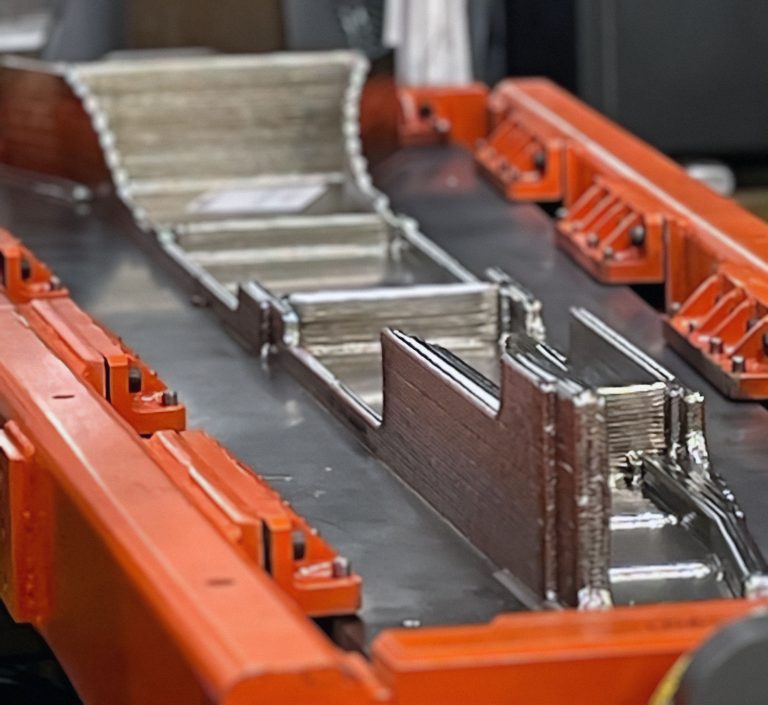 Design for additive manufacturing (DfAM) is the process and method of designing products or components optimized for the additive manufacturing process. ADDere's additive manufacturing process
Continue Reading »