THE FUTURE OF MANUFACTURING
Heat Shields and Deflectors
Heat shield construction with additive manufacturing is a novel technique that can produce complex shapes and structures for thermal protection systems. Additive manufacturing allows for greater design flexibility and customization, as well as reduced waste and cost. Heat shields are essential components for spacecraft and hypersonic vehicles that need to withstand extreme temperatures and pressures during atmospheric entry. By using additive manufacturing, heat shield designers can create optimized geometries and configurations that enhance the performance and reliability of the thermal protection systems. ADDere additive manufacturing can manufacture the components of a heat shield in any number of metal alloys including superalloys like titanium and Inconel. With additive manufacturing, components can be produced in unconventional shapes to fit the necessary application requiring fewer individual parts.
The ADDere laser wire additive manufacturing system specializes in producing 3D printed large-scale, near-net-shape parts in a variety of metals including Titanium, Inconel, Stainless Steel and other superalloys, as well as most Ferrous-based metals.
ADDere has these additive manufacturing capabilities as well as many more printing capabilities. Contact us today if your business is interested in 3D-printed heat shields.
ADDere specializes in producing complex 3D printed large-scale, near-net-shape parts in a variety of common metals and superalloys.
do you want to learn more about ADDere's products and services?
What's going on at ADDere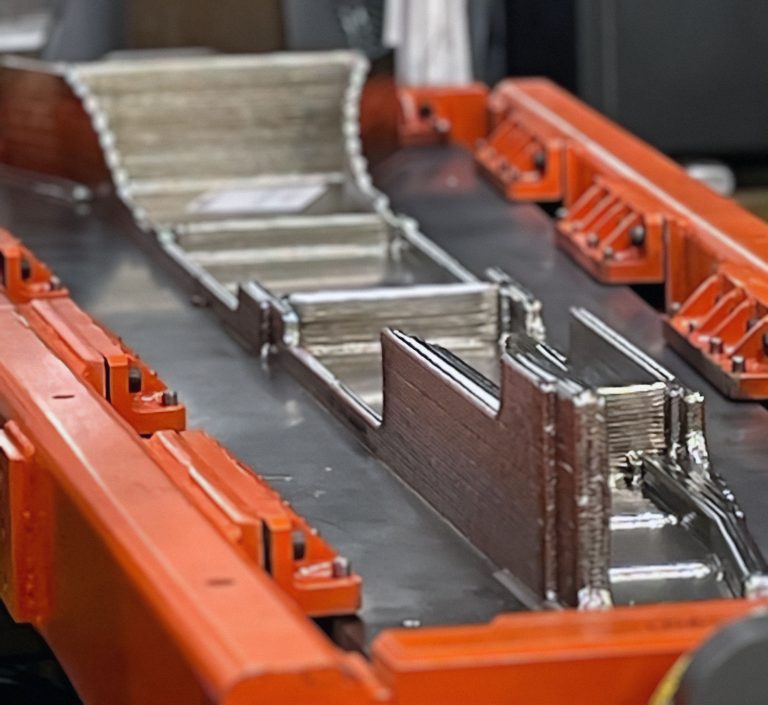 Design for additive manufacturing (DfAM) is the process and method of designing products or components optimized for the additive manufacturing process. ADDere's additive manufacturing process
Continue Reading »