THE FUTURE OF MANUFACTURING
Exhaust ducts are crucial for expelling hazardous fumes, dust and particles away from a work environment. In an industrial environment exhaust ductwork and fittings are generally made from steel for their resilience to high temperatures, pressures and corrosive particles, while also ensuring efficient gas flow and minimal energy loss. One of the challenges of designing and manufacturing industrial exhaust ducts is to achieve the optimal shape and size for each specific application, while also reducing the material and labor costs. Additionally, additive can offer several advantages for the construction of industrial exhaust ducts by increased design flexibility, reduced lead time and cost, and finally, improved quality and reliability.
Additive manufacturing has the potential to revolutionize the construction of industrial exhaust ducts, by enabling the fabrication of ducts with tailored shapes and sizes, without the need for molds, cutting, welding or assembly. With ADDere additive manufacturing exhaust ducts can be manufactured from any number of metal-based materials, including materials made from superalloys if the application requires it.
The ADDere laser wire additive manufacturing system specializes in producing 3D printed large-scale, near-net-shape parts in a variety of metals including Titanium, Inconel, Stainless Steel and other superalloys, as well as most Ferrous-based metals.
ADDere has these additive manufacturing capabilities as well as many more printing capabilities. Contact us today if your business is interested in 3D-printed exhaust duct components.
ADDere specializes in producing complex 3D printed large-scale, near-net-shape parts in a variety of common metals and superalloys.
do you want to learn more about ADDere's products and services?
What's going on at ADDere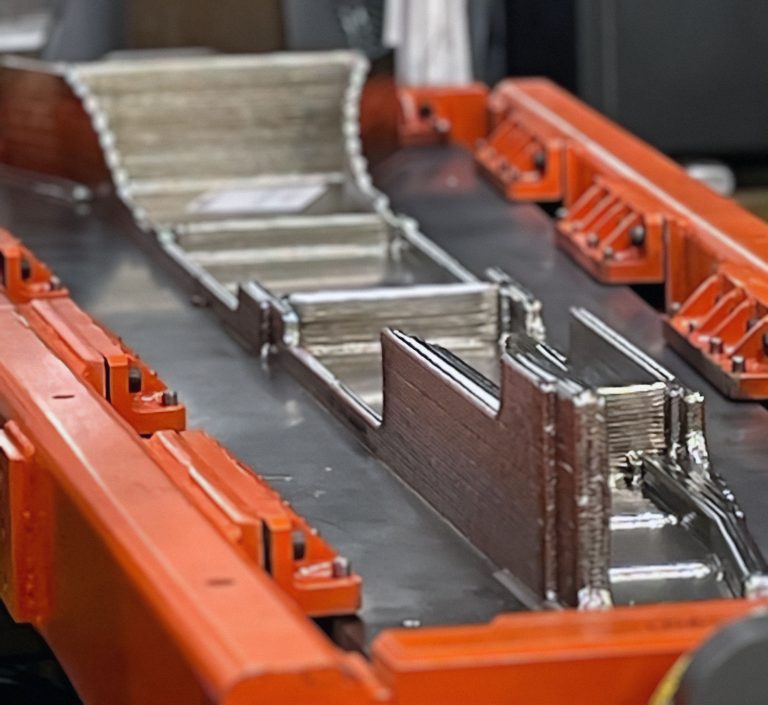 Design for additive manufacturing (DfAM) is the process and method of designing products or components optimized for the additive manufacturing process. ADDere's additive manufacturing process
Continue Reading »