THE FUTURE OF MANUFACTURING
Let ADDere print your Mixing Channels
Components manufactured for mixing channels used in water or chemical treatment plants have to be constructed to withstand abrasive and corrosive environments. Typically parts made from superalloys would be best suited for these types of environments. However, casting parts made from these materials can be inherently expensive.
This is where ADDere additive manufacturing comes enters the picture. With additive manufacturing, mixing channel parts can be manufactured quickly and cost-effectively from any metal-based material or superalloy with far less material waste than other manufacturing methods.
The ADDere laser wire additive manufacturing system specializes in producing 3D printed large-scale, near-net-shape parts in a variety of metals including Titanium, Inconel, Stainless Steel and other superalloys, as well as most Ferrous-based metals.
ADDere has these additive manufacturing capabilities as well as many more printing capabilities. Contact us today if your business is interested in 3D-printed mixing channels.
do you want to learn more about ADDere's products and services?
What's going on at ADDere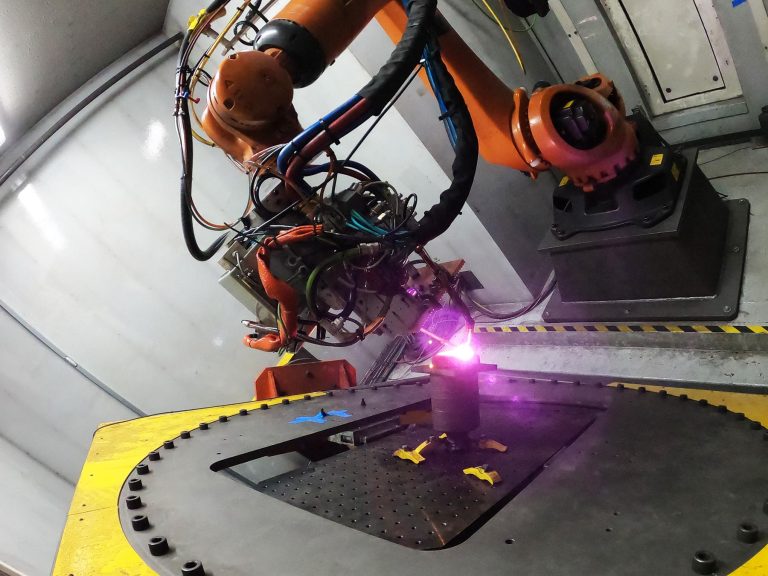 With most of the efforts focused on gantry-based systems, ADDere has started with and continued to pioneer 3D metal printing with industrial robotics-based 5-axis systems.
Continue Reading »