THE FUTURE OF MANUFACTURING
Let ADDere print your Piping & ducts
Piping and duct networks have the potential to be extremely complex, made from hundreds of differing parts. Unique fittings and connectors are commonplace in such complex piping and ductwork, and fabricating unique one-off parts can be cost-prohibited. In addition, piping and ducts can potentially carry highly corrosive materials through them requiring them to be made from an alloy that is both durable and corrosion-resistant.
ADDere additive manufacturing can manufacture one-off parts quickly and cost-effectively from any number of metal-based alloys, including superalloys.
The ADDere laser wire additive manufacturing system specializes in producing 3D printed large-scale, near-net-shape parts in a variety of metals including Titanium, Inconel, Stainless Steel and other superalloys, as well as most Ferrous-based metals.
ADDere has these additive manufacturing capabilities as well as many more printing capabilities. Contact us today if your business is interested in 3D-printed piping and ductwork.
do you want to learn more about ADDere's products and services?
What's going on at ADDere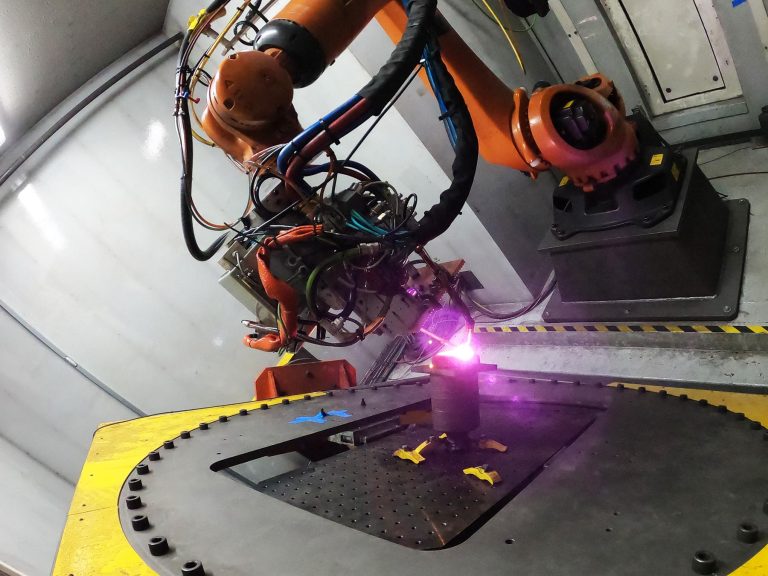 With most of the efforts focused on gantry-based systems, ADDere has started with and continued to pioneer 3D metal printing with industrial robotics-based 5-axis systems.
Continue Reading »