THE FUTURE OF MANUFACTURING
Exhaust and intake manifolds are designed to optimize the power output and reduce the emissions of the engine. However, traditional manufacturing methods such as casting or machining have limitations in terms of the shape and size of the manifolds. For example, they may create sharp bends or corners that increase the resistance and turbulence of the airflow, resulting in energy loss and noise. Additionally, the manifold must be resistant to high temperatures and potentially abrasive environments. Typically automotive manifolds are made from casting, however, with ADDere additive manufacturing manifolds can be produced in any number of ferrous-based metals and superalloys that can allow for more unique configurations. Additive manufacturing eliminates the need to fabricate costly casting molds.
Additive manufacturing can overcome these limitations by creating smooth and continuous curves and channels that enhance the aerodynamics and acoustics of the manifolds. Moreover, additive manufacturing can reduce the weight and material waste of the manifolds by creating hollow or lattice structures that provide sufficient strength and durability. Additionally, additive manufacturing can enable customization and personalization of the manifolds according to the specific needs and preferences of the customers or the vehicle models. Additive manufacturing can create complex and optimal shapes that increase the efficiency and reduce the emissions of the engine, while also saving material and weight. Furthermore, it can offer flexibility and versatility in terms of customization and personalization of the manifolds.
The ADDere laser wire additive manufacturing system produces 3D printed large-scale, near-net-shape parts in various metals including Titanium, Inconel, Stainless Steel and other superalloys, as well as most Ferrous-based metals.
ADDere has these additive manufacturing capabilities as well as many more printing capabilities. Contact us today if your business is interested in 3D-printed manifolds.
ADDere specializes in producing complex 3D printed large-scale, near-net-shape parts in a variety of common metals and superalloys.
do you want to learn more about ADDere's products and services?
What's going on at ADDere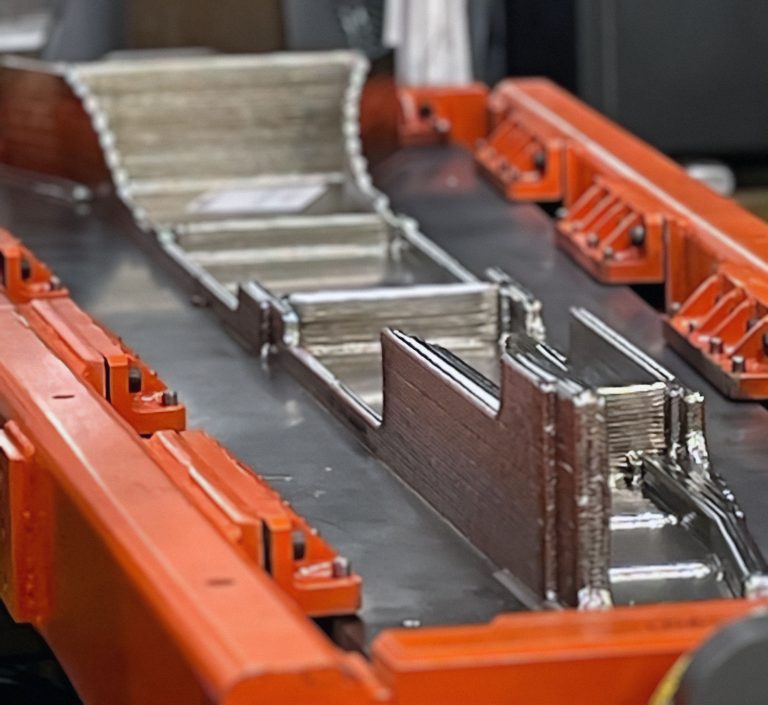 Design for additive manufacturing (DfAM) is the process and method of designing products or components optimized for the additive manufacturing process. ADDere's additive manufacturing process
Continue Reading »