Our latest part shows ADDere's unique capability of printing not only a rocket combustion chamber and nozzle but seamlessly merging them into one full-size rocket thrust chamber assembly. The scale available with the ADDere laser wire additive manufacturing system provides a viable alternative to relying on assembling a number of components with varying production processes. Further, being able to integrate components at these sizes reduces part count as well as various fastening methods that could lead to failure.
Measuring 1070mm (42") in height and 610mm (24.0") in diameter and completely printed out of stainless steel, the part represents a seamless transition between engine components. ADDere's control system is able to build these large shapes with metallurgical qualities approaching billet grades, as can be seen in the close-up of the part.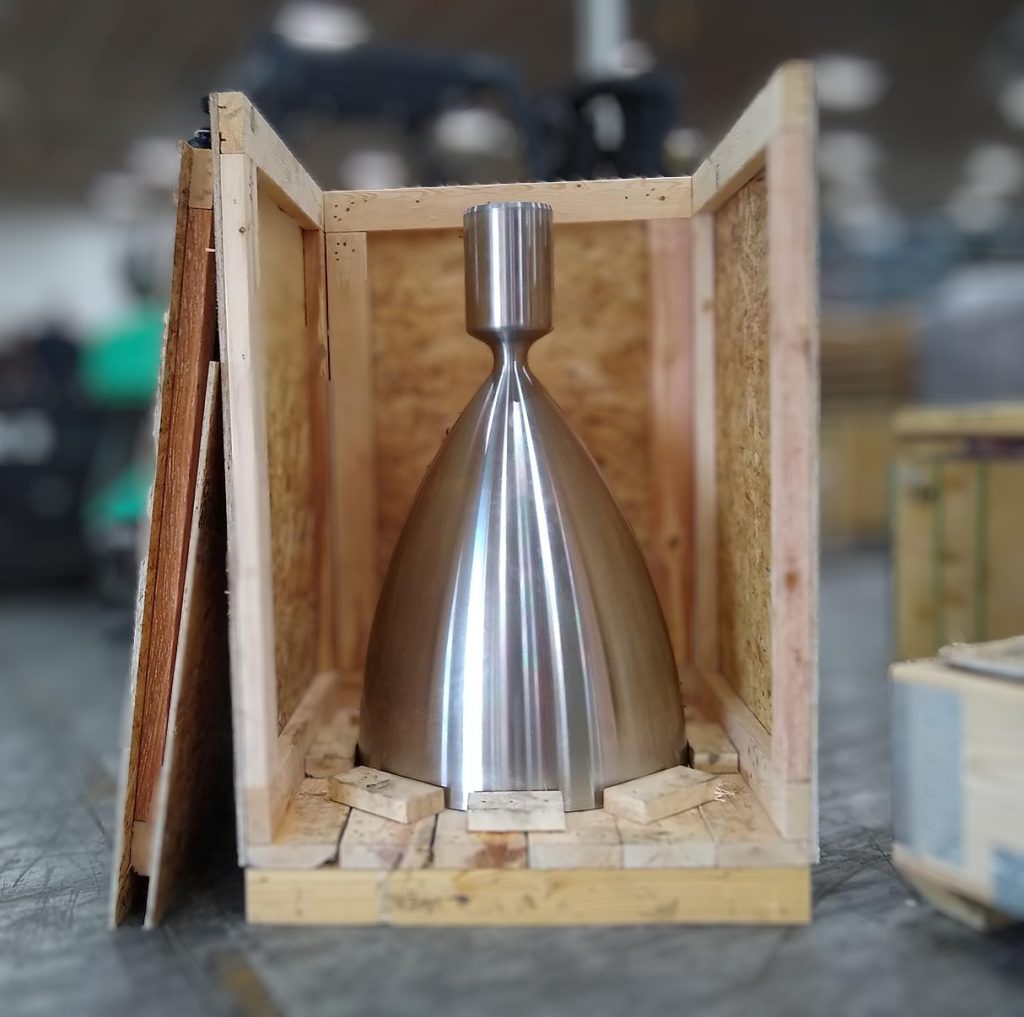 The rocket nozzle assembly took only 20 hours from start to finish. After printing, the nozzle was machined to its finished shape, having a 3mm sidewall on the thrust chamber body with thicker walls in the combustion chamber portion.
Of course, it's not just about making rocket engines. It's about bringing the advantages of 3D metal printing to large-scale components. These advantages include the ability to combine assemblies of parts into one component, allowing for far more advanced shapes than were previously available and the freedom from relying on large production quantities to drive prices down. This printed part is an example of where all those promises manifest.
"I think a lot of people only see the straight-from-the-printer parts we show but miss the potential of the process that's unveiled after finish machining," mentions Pete Gratschmayr, VP of Sales, ADDere, "It's the savvy engineer who's got their fingers on the pulse of what's next that truly understands the potential the ADDere systems can provide. This part is a glimpse into that future."