Are you looking to manufacture high-complexity large-scale metal parts? If the answer is yes, then ADDere Additive Manufacturing has the products and services for you. ADDere's revolutionary laser-wire additive systems are capable of manufacturing large-scale parts in a number of metal alloys including titanium, stainless steel, carbon steel, Inconel, Hastelloy and more.
ADDere offers a wide range of additive 3D printing options and products to manufacturers looking to rapidly produce large-scale metal industrial components. We provide complete additive systems that can be integrated into any existing production environment. Additionally, if you have an existing suitable robot welding environment at your facility, we also provide the additive engines as well. Lastly, if you just need to run off a large-scale part or run material trials, we offer an in-house one-stop shop for large-scale metal parts printing and any additional post-machining that your parts may require.
Complete Additive Systems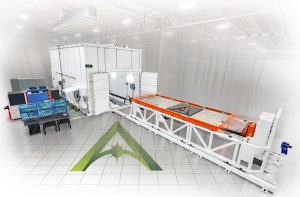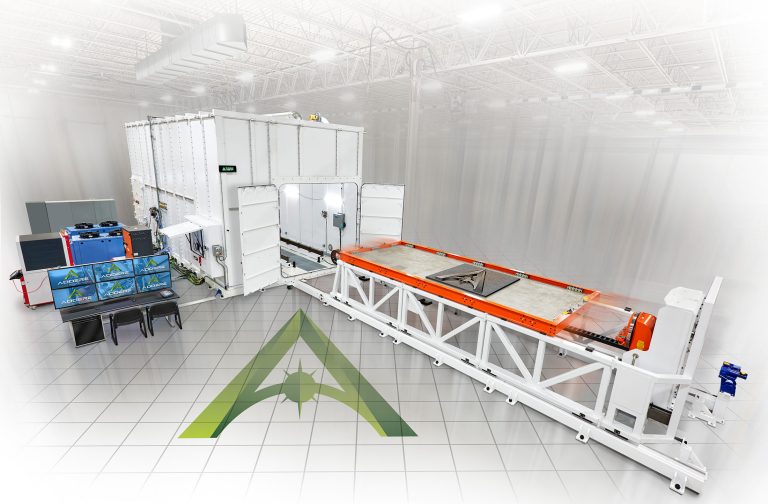 ADDere's complete systems, include the robot, the additive engine, the safety enclosure, the material delivery system, the weld positioner, the monitoring equipment, the software and, if required, the component removal infrastructure. To simplify things, ADDere offers two types of systems: the Standard System and the Custom System.
ADDere Standard System
The Standard System is a completely enclosed, air-tight robot work module with a compact and shop-friendly footprint. This system has everything you need to manufacture large-scale components in a compact form factor. This system is suitable for producing metal parts that are less than 1 meter cubed. Learn more about the Standard System
ADDere Custom System
The Custom System, as the name implies, is a custom-built robot work cell that has a working envelope of up to 20 x 6 x 2 meters. We have the engineering expertise to integrate every aspect of your manufacturing process into the additive system, including a custom safety enclosure and an inert environment if required. Learn more about the Custom System
Additive Engines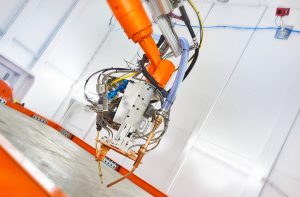 If you already have a robot and an enclosure suitable for welding operations, then an ADDere Additive Engine is an alternative option to a complete system. Our engines include the robot end-effector module, the hot-wire system and robot harness, and the ADDere Runtime Software. ADDere's drivers are compatible with ABB, KUKA and FANUC robot systems. Learn more about ADDere's Additive Engines
3D Printing & Finishing Services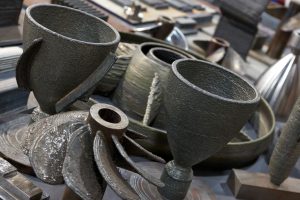 If you are looking to print a one-off large-scale metal part or would like to run material trials for a future build, we have the in-house infrastructure to accomplish that for you. Additionally, we provide any number of part finishing operations such as deburring, grinding, polishing and more on the final part if desired. Learn more about ADDere's Print Services
Please don't hesitate to reach out to us if you have any inquiries or if you're interested in our cutting-edge additive systems or our in-house print services. Our innovative systems and services are available to a diverse range of industries and manufacturers.
Contact us today and let ADDere take your ideas and make them a reality. ADDere is the future of manufacturing!