With most of the efforts focused on gantry-based systems, ADDere has started with and continued to pioneer 3D metal printing with industrial robotics-based 5-axis systems. ADDere's motion control system allows for unique possibilities that, for the truly cutting-edge designer, open up a world of additive possibilities. These print samples are just the tip of the iceberg into a whole new world of large-scale additive printing.
As a little taste of what having more than three axis can do for a printing process, we've decided to share a few proofs of capability samples we had done for a few projects. As can be seen in the photos, these shapes were built without any support material used. Both of these samples were printed in stainless steel and took less than an hour for each.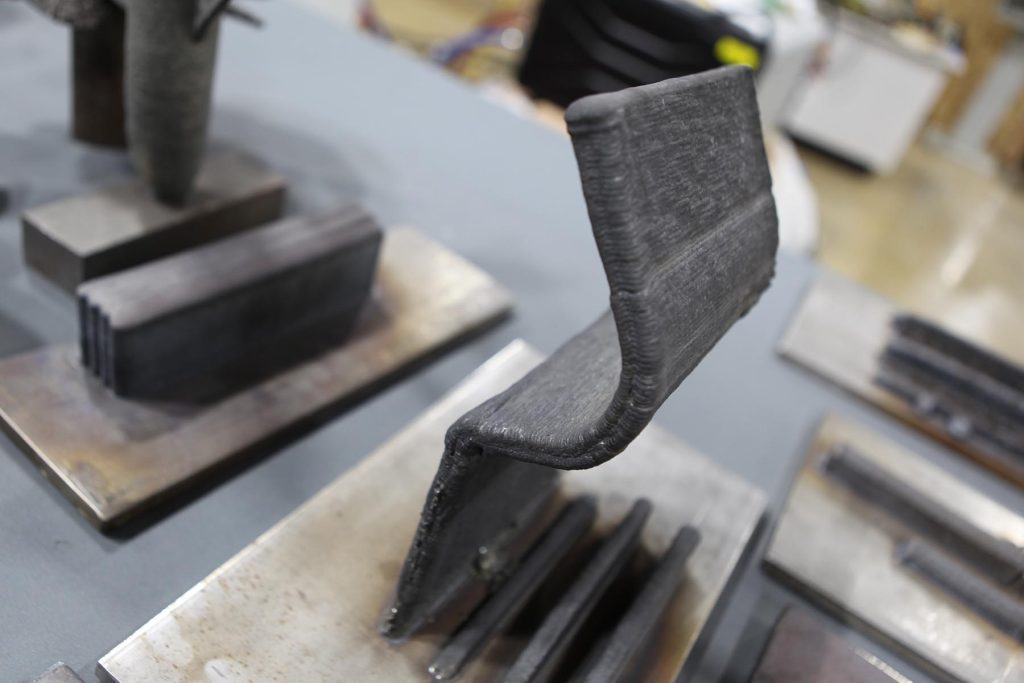 The articulation ability allows the system to print not just from the z-axis but the part can be repositioned as it is printed allowing for complex shapes that are built out across several axes as the design dictates.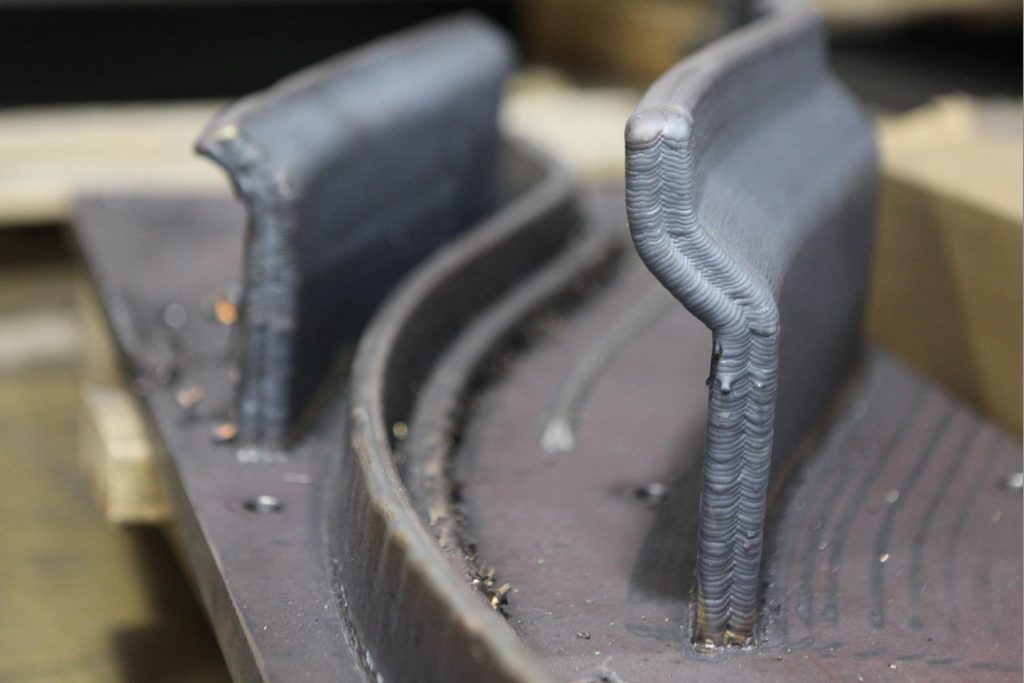 These compound curves show only the surface of what's possible with the ADDere system in the hands of talented engineers and designers. It also shows the potential for large-scale metal additive, especially in making it possible to realize the potential of generative design and topology optimization software. Structural scale complex shapes could now be realized using ADDere's 5-axis approach, sidestepping the printing of a structure in an army of smaller parts and having to assemble them.
If you're looking to explore large-scale metal additive manufacturing in complex geometries, contact us today to learn how the ADDere system can provide the solution.